Hotel Stadler
on lake Attersee
Where you can hop out of bed directly into the lake!
Amidst picturesque mountains, blooming nature and directly on the shore of the turquoise-blue Lake Attersee, you will find the perfect retreat for your relaxing, dream vacation in Austria at the 4-star superior lake hotel Stadler.
Spacious rooms and suites with lake views, a brand new wellness area, an extensive private beach complete with a romantic boathouse, sun-drenched bathing jetty and many other highlights await you in the carefree, cozy ambience of our hotel in the Salzkammergut.
Let yourself be enchanted by the fabulous panoramic views, enjoy culinary specialties from our "Schmankerl" kitchen, and experience unforgettable moments in an absolute dream location.
Relax, forget about your worries, let yourself slow down and enjoy the luxury of free time. Hidden by lush nature and framed by the picturesque mountains, you will find an exclusive retreat far away from the hustle and bustle where you can recharge your batteries, and experience the famous Austrian hospitality.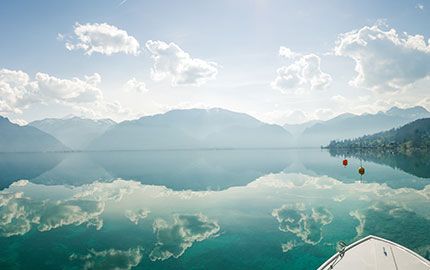 RECREATIONAL BLISS
A day at Hotel Stadler in Unterach begins with a refreshing swim in the crystal-clear Attersee followed by relaxation on our 100-meter long private beach or with any number of water-sports activities. Our guests have an in-house motorboat at their disposal for water skiing, tubing or for banana-boat rides, as well as an e-boat, a rowing boat, a pedal boat, kayaks and Stand-Up Paddle boards.
For hiking enthusiasts, the surrounding area holds some beautiful trails as well as mountain ranges with impressive views. With the hotel's own rental bicycles, you can explore the numerous bike trails.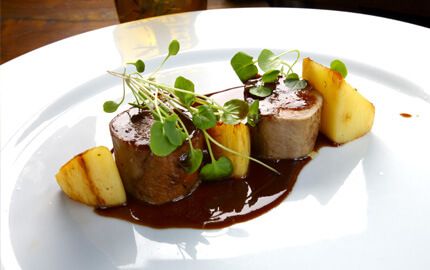 WINTER GARdEN
In full view of the "Hell's Mountains" range (Höllengebirge) across the lake you can enjoy our local game dishes, freshly caught Attersee fish or a variety of creative dishes and international delicacies. Our large glass covered dining area allows you to enjoy your meals, and the spectacular view at any time of the year.
SEMINAR room
For meetings, workshops or seminars, the four-star Hotel Stadler offers one of the most beautiful conference rooms in Austria. On bright 30m² event space, up to thirty participants enjoy not only the fantastic lake view, but also the most modern technical equipment and media technology.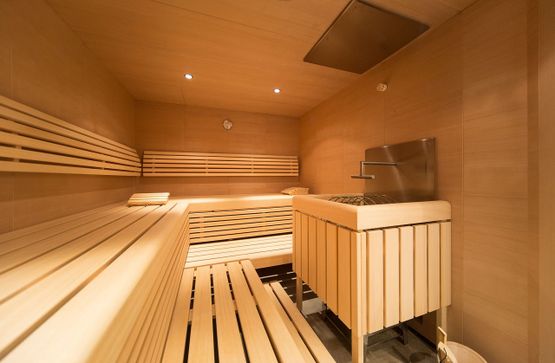 Wellness & Sauna
Our 80m² sauna & wellness area shines in brand new splendor.
Here you will find moments of pure relaxation and exquisite tranquility in a modern and elegant ambience.
Dive into an oasis of pure relaxation in our stylish SPA and experience the stimulatingly healthy interplay of heat and cold. After a vitalizing herbal infusion, you will find tingling refreshment in our spacious rain showers before relaxing and unwinding in the soft four-poster beds of the comfortable relaxation room.